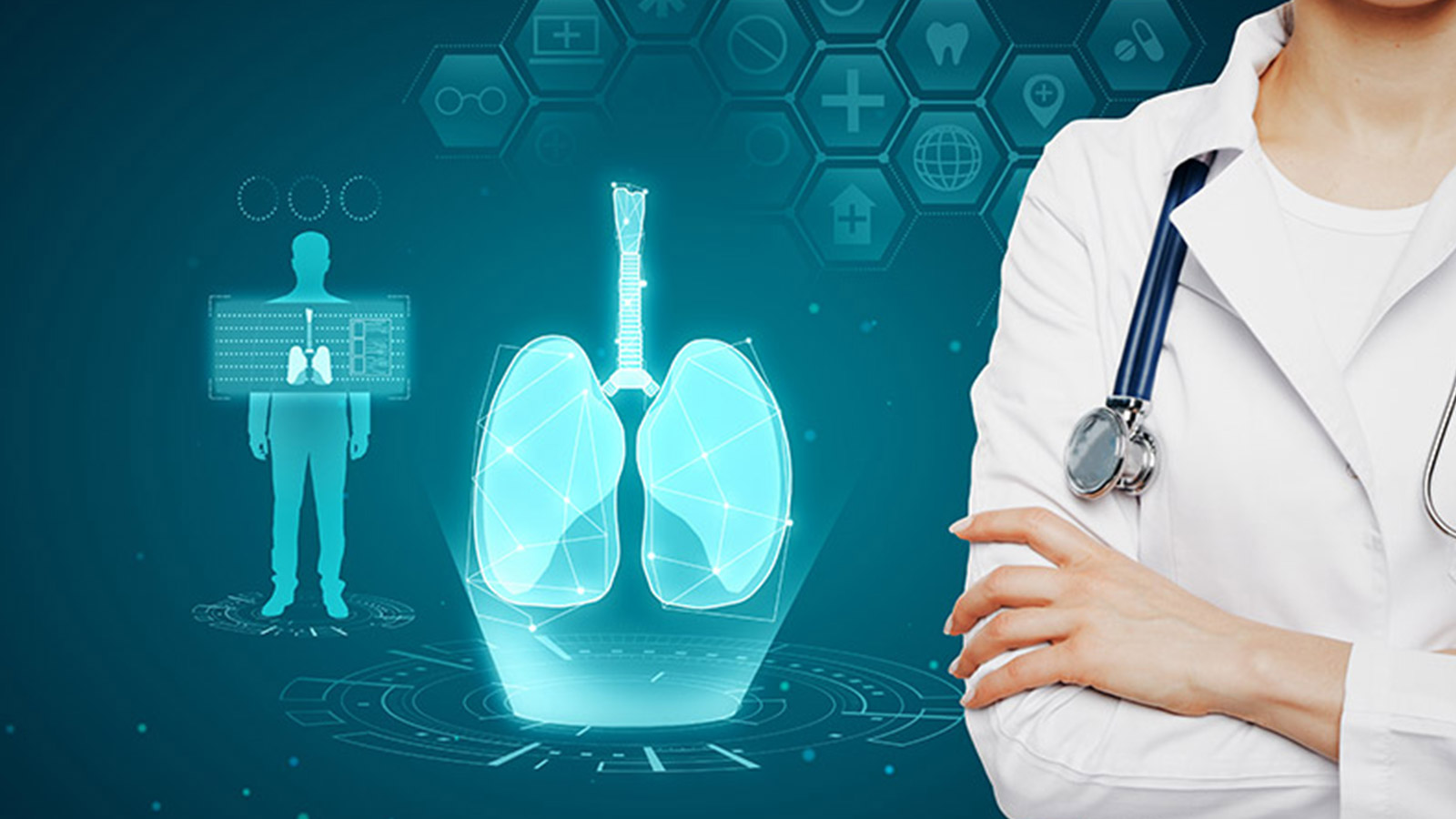 Pulmonology is the area of medicine that focuses on the respiratory system's health. Pulmonologists are medical specialists that diagnose and treat conditions affecting the respiratory system.
Conditions Treated​
Asthma
Bronchiectasis (when the lungs can't clear mucus)
Bronchitis (inflamed mucous membranes)
Chronic obstructive pulmonary disease (airflow blockage)
Emphysema (when lung alveoli are damaged)
Interstitial lung diseases (affect space and tissue around alveoli)
Occupational lung diseases (due to inhalation of dust, chemicals or proteins)
Obstructive sleep apnea(breathing slows or stops entirely during sleep

Procedures Performed

Exams and tests to help diagnose lung-related issues:
CT scan: To view detailed images of bones, muscles, fat organs and blood vessels
Pulmonary function test
Pulse oximetry test: Oxygen saturation levels in the blood
Bronchoscopy: To examine airway for issues in the trachea, lower airways, throat or larynx
Sleep studies: For sleep disorders like sleep apnea
Our Clinicians
---
Want to Schedule an Appointment please select the Clinician and fill up the form we will be in touch shortly.
Book an Appointment