Profile
---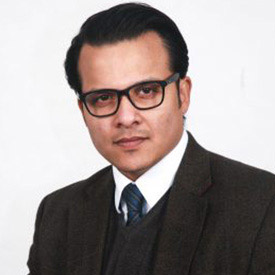 Dr. Arif Khan
Neuropsychology
Languages: English, Hindi, Urdu
Experience: 4 years
---
British Board certified Consultant Pediatric Neurologist
Dr. Arif Khan is a British Board-certified Consultant Pediatric Neurologist. He is currently the CEO/Medical Director and founder of Neuropedia Children's Neuroscience Center in Dubai and is also a visiting Consultant Pediatric Neurologist at NMC Royal Hospital, Abu Dhabi and Mediclinic City Hospital, Dubai.
He is a British national and has completed his General Pediatric and Pediatric neurology training in the UK. He has completed 10 years of comprehensive training in Pediatric Neurology, General Pediatrics and Neonatology as a resident and as a senior registrar in various tertiary hospitals in the United Kingdom.
Dr. Khan had been working as a consultant Pediatric Neurologist at the University Hospitals of Leicester and has been the lead clinician for complex epilepsies, vagal nerve stimulation service and ketogenic diet in the region. He also worked as Head of Children's Services at American Center for Psychiatry and Neurology, UAE prior to his current assignment.
He is an avid writer, authoring more than 40 peer-reviewed and public health publications. His professional memberships include fellowship of the royal college of pediatrics and child health, a core member of the European pediatric neurology society and member of the British Pediatric Neurology Association.
He has been a lecturer for medical students at the University Hospital of Leicester and has been teaching on the national training courses like pediatric epilepsy training course. He is also an accredited examiner for the Royal College of Pediatrics and Child Health.
Book an Appointment with Dr. Arif Khan
For more information, please contact: , +971 50 2770888
---