Our Clinician
---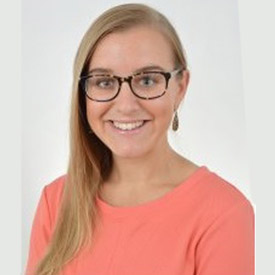 Lucy Strawford
Speech and Language Therapy
Languages: English
Experience: 10
---
Helping a father speak at his daughter's wedding, a grandmother sign her grandchildren's birthday cards, a mother use the right name for her child, or a young man once only able to swallow pureed food finally eat pizza -- these are the life-changing r
I am a UK-qualified Speech & Language Therapist. I graduated from Leeds Metropolitan University, where I was awarded the Jenny Lambert Award, in 2009, for achieving the highest in personal and professional training in my field.
My specialty has always been working with adults. My experience so far has included working both in the UK and the UAE, where I have practiced in acute and community hospitals, specialist rehabilitation units, outpatient clinics, outpatient group sessions, and even in the client's homes.
Strokes have been a keen focus of mine and I am proud to be a specialist in the rehabilitative and therapeutic treatment of stroke patients. I have worked in acute stroke wards, with post-acute stroke rehabilitation teams offering intensive daily therapy alongside an expert multi-disciplinary team. I have had great client outcomes in this field in the United Kingdom, and I look forward to delivering this care here in Dubai.
In the United Kingdom, I enjoyed being part of the "Giving Voice" campaign for Adult Dysfluency from the Royal College of Speech & Language Therapists, which endeavours to raise awareness and provide education about all conditions impacting on communication.
http://www.givingvoiceuk.org/
Locally, I've run the area services for adults who stammer, where I offer one-to-one and group therapy sessions. In 2013, the UAE's The National newspaper featured me in a story that advocated for "International Stammering Awareness Day."
http://www.thenational.ae/uae/health/stammering-the-condition-overlooked-by-parents-and-not-realised-by-sufferers
Today, I enjoy running outpatient clinic sessions and home therapy sessions for a wide range of clients with communication and/or swallowing difficulties, which I have listed below.
I have completed introductory courses in Art Therapy, Cognitive Behavioural Therapy, and Solution-Focused Brief Therapy, all of which provide further strategies to offer my clients in a range of therapy models that I believe deliver strong results.
I work with adults who have any communication and/or swallowing difficulties, which are a result of:
Stroke; including intensive Aphasia, Dysarthria & Dyspraxia therapy
Head Injury
Parkinson's Disease (including LSVT Treatment)
Multiple Sclerosis
Motor Neuron Disease
Learning Disabilities
Dementia
Stammer
Voice difficulties (arising from vocal cord palsy & vocal cord nodules)
Communication devices and aids
Swallowing Rehabilitation
I am a UK-trained clinical educator and I offer training/ education sessions/packages to:
Significant others and/or families of clients who have communication and/or swallowing difficulties
Healthcare assistants and carers
Nurses
Doctors
Allied Health Professions
Speech & Language Therapy students
Royal College of Speech & Language Therapists, UK
Health Care Professions Council, UK
Book an Appointment with Lucy Strawford
For more information, please contact: , +971 50 2770888
---