Profile
---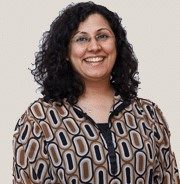 Dr. Lavina Ahuja
Psychology, Counselling
Psy.D, C Psychol, AFBPsS
Languages: English, Hindi, Urdu, Sindhi
Experience: 10 years
---
Personally, I think anyone can benefit from professional support and guidance at some point in life! We can benefit from talking to someone, who will truly listen, especially when there is a stress and difficult time, we need someone who we can talk to an
I am originally an Indian national and being born and brought up in Dubai, well aware of the culture and values of the country. For almost a decade or more I had lived and worked in different countries in the world, including studied and had worked in Canada, United Kingdom and Dubai. I am fluent in English, Hindi, Urdu and Sindhi and offer consultancy in the same.
I have been working with individuals, couples and families with a wide range of mental health and/or relationship issues. In the UK, I worked for several years in a primary health-care set-up, where I was conducting short-term cognitive-behavioral therapy (CBT) for anxiety, depression, relationship issues, self-esteem and self-worthlessness issues. I have also worked with couples at Relate UK and practiced Systemic Therapy and Transactional Analysis models. I have been trained and been using and teaching mindfulness techniques, especially mindfulness-based cognitive behavioral therapy (MBCT).
In my work with individuals I have worked extensively with individuals with anxiety and relationship issues; while in my work with couples, I have worked extensively with couples from a middle eastern-eastern cultural background as well as western cultural clients. I have also been working for communication and conflict resolution issues, helping couples learn how to effectively connect and communicate with each other, especially when in relationship crisis, like infidelity issues, mistrust, ill health stresses and stress of raising children with different sets of believes and values from the partner.
I believe in a supportive, empathic and non-judgmental therapeutic environment in which we can learn, uncover and explore issues and move towards resolution and personal growth.
I practice an integrative therapeutic model, with a core philosophy of Client-Centered psychotherapy, which means, I believe that provided the right environment and a good therapeutic relationship, we can overcome most difficult issues and grow. My core philosophy is integrated with psychodynamic models and other models, like Cognitive-Behavioral Therapy (CBT), Solution-Focused therapy, Transactional Analysis, Systemic Therapy, Mindfulness and Mindfulness-based Cognitive Therapy (MBCT). My knowledge and experience in a number of different approaches has allowed me the flexibility and skills to tailor therapeutic interventions to help clients to learn and grow, while keeping in mind their individual needs."
I have worked with individuals and couples with the following issues:
Stress and Anxiety
Depression and low mood
Negative thinking
Self-esteem and self-worthlessness issues
Anger Management
Relationship issues
Communication problems
Cross-cultural issues
Dealing/Healing from infidelity
Grief and loss stress
Commitment and feeling happy
Bipolar Disorder
I am a licensed psychologist at Dubai Health Care City. I am also Chartered member of the British Psychological Society (BPS), having done my Doctorate in Counselling Psychology and training at Relate Institute of United Kingdom.
Book an Appointment with Dr. Lavina Ahuja
For more information, please contact: , +971 50 2770888
---